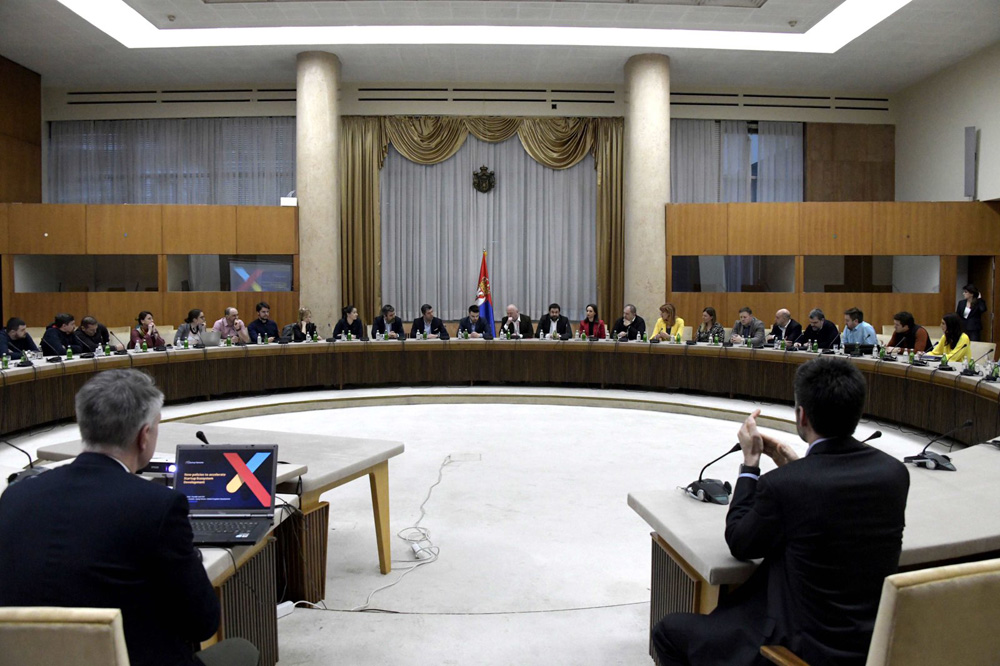 Under the auspices of the Cabinet of the Minister for Innovation and Technological Development, a workshop was organized at the Palace of Serbia in Belgrade, led by JF Gauthier, founder and director of Startup Genome, the world's most relevant startup ecosystems research organization, and Stephan Kuester, chief expert of this organization. The topic of the workshop was guidelines and plans for improving the startup ecosystem of Serbia.
In 2019, Serbia became the first country in the region to become part of the Startup Genome Network and the "Global Startup Ecosystem Report", the most comprehensive publication on the state of the global startup ecosystem. Serbia is rated high 10 for investment growth and 9 for the growth of total startup companies. Startup Genome also identified priority challenges to be addressed during the survey. The next step in collaboration with decision makers and key players in the innovation ecosystem is to plan measures that need to further enhance Serbia's startup ecosystem. The way the startup ecosystem actors will be able to contribute to this process and find appropriate support in it was the essence of the workshop.
By participating in the workshop, Belit has shown that we care about the development of startup and IT ecosystems in Serbia, and that we are ready to learn and share the experience gained during our two decades of successful business.