Full project name:
SmartSpaces – Saving Energy in Europe's Public Buildings Using ICT

Project enabled public authorities in Europe to significantly improve their management of energy in the buildings they occupy, making best use of smart metering of energy consumption in the buildings, adding automatic control of building systems and giving evidence-based support to a range of energy-related decisions: from city-wide plans for relocation, new building and retrofitting investment to day-to-day usage behaviour by staff and visitor building users.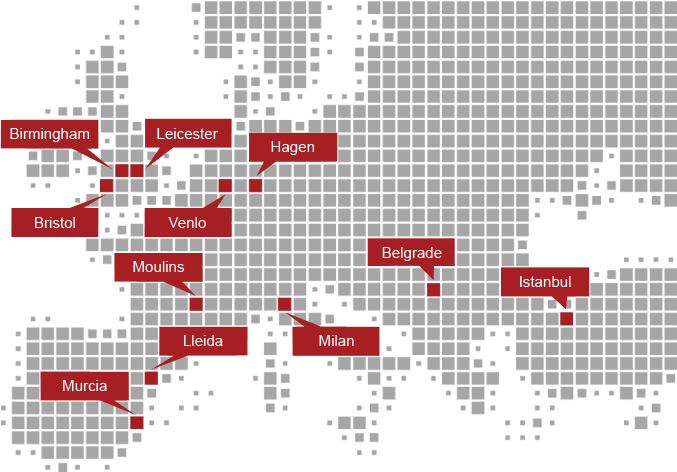 The SmartSpaces service is adaptable to the requirements of a whole range of building stock, taking account a prevalence of public buildings with minimal central building automation and buildings with legacy building management systems as well as addressing opportunities presented by smart metering in the context of new public buildings.

It included components to provide effective ICT monitoring and control of local power generation, enabling energy managers to shape the demand curve in order to reduce peaks which leads to optimised tariffs and relieves stress on electricity grids.

Decision support delivered to building managers enabled them to make better control and monitor energy consumption and losses in public buildings and also improved working conditions as HVAC and light systems can be more easily adjusted to building user needs.

Implementation of operational service included 11 pilot sites.

These energy optimization services represent a comprehensive approach to using ICT to its full potential.
Belit developed information system for monitoring, analysing, planning and management of flows of energy.
Similar projects:
PPF3
PPF4
SmartCare
BECA